Probetex offers a unique source of Nephrotoxic Antisera (anti-GBM, anti-Fx1A, and anti-Thy-1) to induce classical immune models of renal disease. Immune-mediated crescentic glomerulonephritis, Passive membranous (Heymann Nephritis, Mesangioproliferative GN (see descriptions below)
Sold World-wide!
(visit our publications)
Anti-GBM, Anti-Fx1A, Anti-Thy-1, 25 ml bottle......... $595.00
Bulk quantities available
Enough antisera to induce disease in at least 25 rats
.
Qualility antisera used in academics and the pharmaceutical industry! Use in mice not validated by Probetex, but successfully used by multiple investigators in this species
(see publications)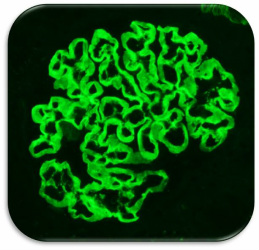 PTX-001S: Sheep Anti-Rat Glomeruli (Anti-GBM) Serum
for the Induction of Immune-Mediated Glomerulonephritis.
Mesangial Proliferation
Inflammatory Cell Vasculitis
Glomerulosclerosis
Renal Fibrosis
---
---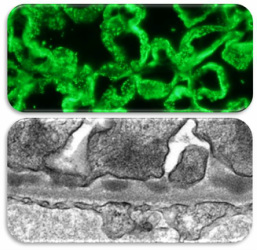 PTX-002S: Sheep Anti-Rat Fx1A Serum
(Heymann Nephritis)
for the Induction of
Membranous Glomerulonephritis
Sub-Epithelial Immune Complex Disease
Podocytopathy
Proteinuria
---
---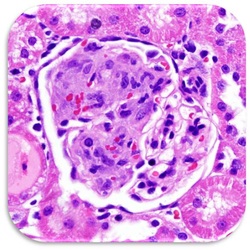 PTX-003S: Sheep Anti-Rat Thymocyte (Anti-Thy-1) Serum
for the induction of Mesangioproliferative Glomerulonephritis

Mesangial Migration & Proliferation
Matrix Expansion

Inflammatory Cell Infiltration
---
---